The Georgetown Downtown Campus
Fall 2022 Applications
Priority Deadline – May 15
Apply to join the Georgetown SMP, or attend one of our monthly webinars to learn about postbacc programs and what Georgetown has to offer.
While the academic content and advising for Georgetown Downtown (GTDT) is the same as the Georgetown University Medical Campus (GUMC), there are a few unique aspects of the GTDT SMP.
Small class size
On-site faculty dedicated to providing facilitated learning and review sessions
Medical and graduate courses are given via lecture capture and reviewed by students prior to class time
In-class sessions use a team-based learning paradigm, relying on peer interactions and active participation by all students: the sessions are facilitated by medical school faculty
Structured clinical volunteer experiences to enhance your understanding of physician/patient/healthcare worker interactions.
GTDT On-Site Faculty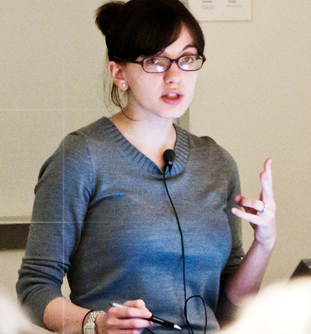 Marina Castilla, MD
Dr. Marina Castilla graduated from the University of Maryland School of Medicine in 2011. She has taught undergraduate and graduate anatomy and physiology courses at George Mason University as part of the GeorgeSquared Biomedical Sciences Programs.
Dr. Castilla is an SMP Team Leader, and provides daily oversight of the GTDT SMP campus. She teaches Principles of Gross Anatomy and Advanced Pathophysiology as well as the non-cadaveric gross anatomy lectures for the Cardiopulmonary, GI, and Sexual Development & Reproduction medical courses at the GTDT campus.
Holly Frost, MS
Holly Frost, MS, NR-P, received her MS in Physiology from Georgetown University in 2001, and is an instructor at the GTDT campus. A long-time paramedic, she has additionally been a health and medicine educator for over 25 years. She is also a former assistant dean of emergency medical services and is an exceptional resource for our students. Her favorite topics to teach are pathophysiology, gross anatomy and forensic medicine.
Kamron Zand, MS
Kamron Zand, MS, is an instructor at the GTDT campus. He earned his M.S. in Physiology from Georgetown University and B.A.'s in Molecular Biology and Music from Colgate University. As an SMP alumnus himself, Kamron seeks to captivate his students by showing them how to channel their curiosity and passion for medicine into their rigorous biomedical coursework.