The Georgetown Downtown Campus
Fall 2023 Applications
Apply to join the Georgetown SMP, or attend one of our monthly webinars to learn about postbacc programs and what Georgetown has to offer.
While the academic content and advising for Georgetown Downtown (GTDT) is the same as the Georgetown University Medical Campus (GUMC), there are a few unique aspects of the GTDT SMP.
Small class size
On-site faculty dedicated to providing facilitated learning and review sessions
Medical and graduate courses are given via lecture capture and reviewed by students prior to class time
In-class sessions use a team-based learning paradigm, relying on peer interactions and active participation by all students: the sessions are facilitated by medical school faculty
Structured clinical volunteer experiences to enhance your understanding of physician/patient/healthcare worker interactions.
GTDT On-Site Faculty
Holly Frost, M.S.
 Holly Frost, MS, NRP, received her BS in Biology/Anatomy from Colorado State University, and her MS in Physiology from Georgetown University. She is the course director for Biomedical Career Explorations for GTDT. Additionally, she coordinates a diverse array of service activities at GUMC. She has a passion for promoting health through medical education, originating from her long career as a paramedic. Holly strives to give the SMP students the best possible hands on experiences, towards their future as a stronger physician.
Sarah Knight Marvar, Ph.D.
Dr. Knight Marvar is an SMP Team Leader and provides daily oversight of the GTDT SMP campus. She is the course director for the Principles of Physiology and Introduction to Neurophysiology graduate courses. Dr. Knight Marvar also teaches non-cadaveric lectures in the Principles of Gross Anatomy and Biology of Health and Disease courses. Her research interests include pedagogical advances in science education and oxidative stress in hypertensive renal injury. Office Location: Med-Dent Building, Room NE412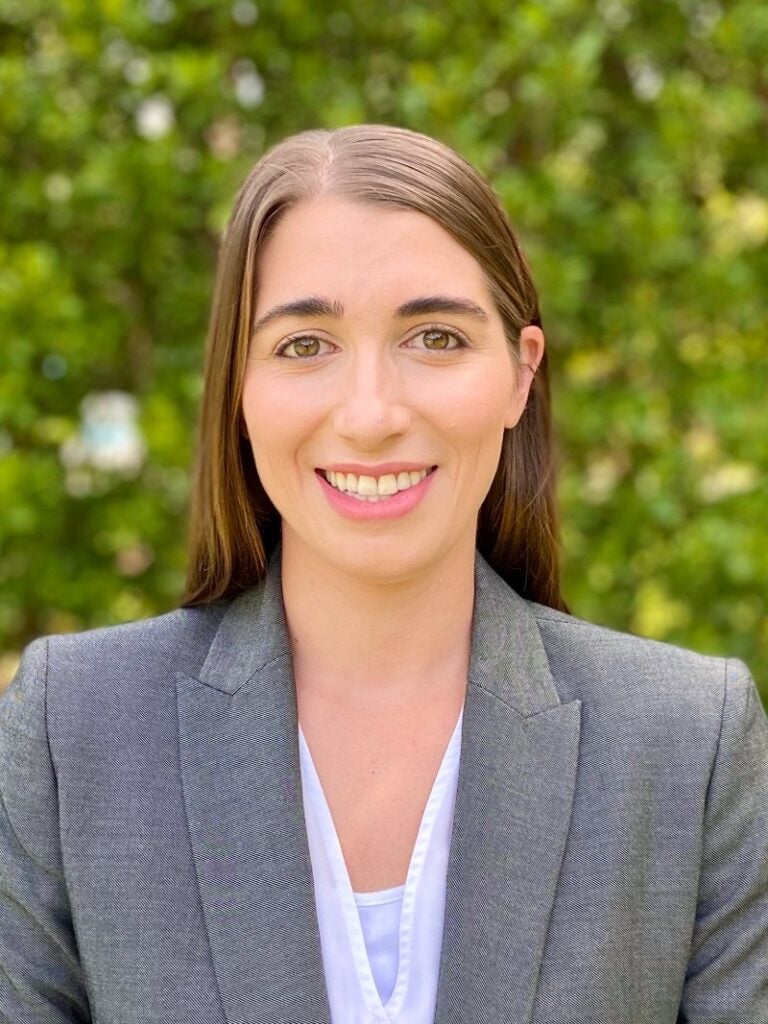 Jaclyn McKenney, M.S.
Jaclyn McKenney, M.S., is an instructor in the Department of Pharmacology & Physiology who works at the GTDT campus. She received her M.S. in Physiology & Biophysics from Georgetown University and her B.S. from Penn State University. As an SMP alumna, she greatly enjoys working with the GTDT students on their path toward medicine.