GTDT: Biomedical Career Explorations
Students at the Georgetown Downtown (GTDT) campus add an exciting educational component to their curriculum: the Biomedical Career Explorations course. This course features observation rotations in a variety of clinical and community service settings in the Washington, D.C., metropolitan area. The clinical rotations allow students to work with actual patients to assimilate classroom lessons in an innovative and meaningful way.
Medically oriented service learning experiences can include:
Observing surgery in the operating room
Shadowing emergency medicine physicians at local hospitals
Taking part in learning activities in a high-tech simulation lab
Observing and assisting with medical care for underserved populations
Accompanying first responders on prehospital emergencies
Mentoring and teaching CPR techniques to the community
Working with children and teens with special needs in athletic and other interactive activities
Conducting patient education and health screening at the NBC Health Expo
Functioning as a guide for blind and low-vision individuals in a variety of settings and activities
and many other opportunities
Prior medical experience, certification or licensure are not necessary; students will be taught basic patient assessment skills prior to initiating their clinical rotations. Successful completion of a background check is required.
Required Documentation for Biomedical Career Exploration Participants
Since students will be participating in a variety of health care environments, the verification of health status is mandatory. All GTDT students regardless of age must obtain and submit documentation for the following to the Student Health Office via the Georgetown University Immunization Form, prior to the beginning of the program. Additionally, email the same documentation to SMP Clinical Director Holly Frost (hfd2@georgetown.edu) no later than August 1.
COVID vaccine: Completed vaccine series (2 doses of an mRNA vaccine) plus additional booster; submit copy of original documentation to the Student Health Office and to SMP Clinical Director Holly Frost at hfd2@georgetown.edu. Bring the original documentation with you
Measles, Mumps and Rubella: Verify proof of immunity (2 doses of vaccine, or positive titers drawn)
Varicella: Verify proof of immunity, or positive titers drawn or 2 doses of chickenpox (VariVax) vaccine
Hepatitis B: complete vaccine series (3 doses)
TDaP booster within last 9 years
Tuberculosis: A negative PPD within 3 months of beginning the GTDT program (May of the same year, or later), or negative chest X-ray/QuantiFERON-TB Gold testing within 6 months of beginning tghe GTDT program. If indicated, it is strongly recommended that the medication regimen for latent TB be completed prior to beginning the program
Influenza: Free, annual flu shots will be made available to all students during the fall semester, and are mandatory. Documentation for medical exemptions must be provided, if necessary; no religious or personal exemptions allowed; any exemptions will significantly limit access to clinical facilities
Please direct any questions to Holly Frost at hfd2@georgetown.edu.
Students in Action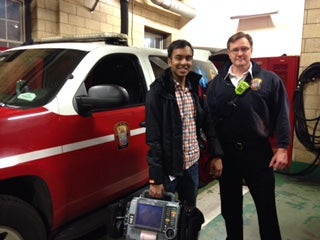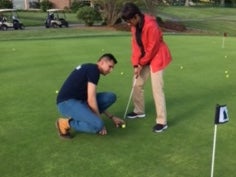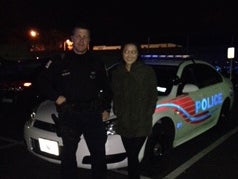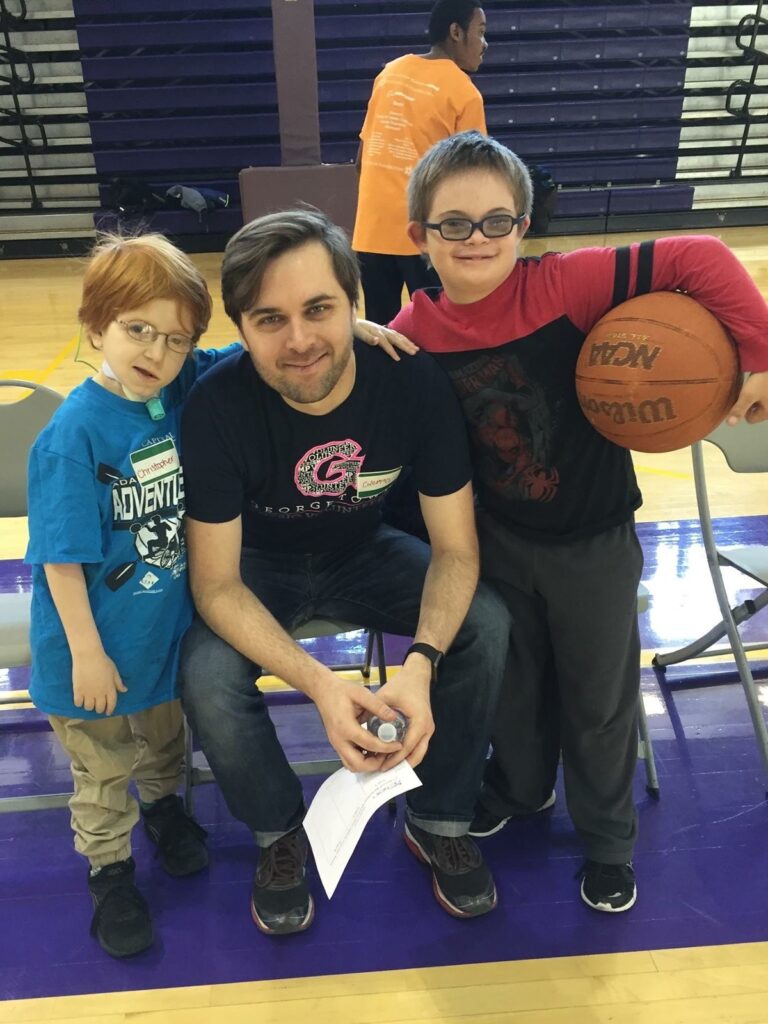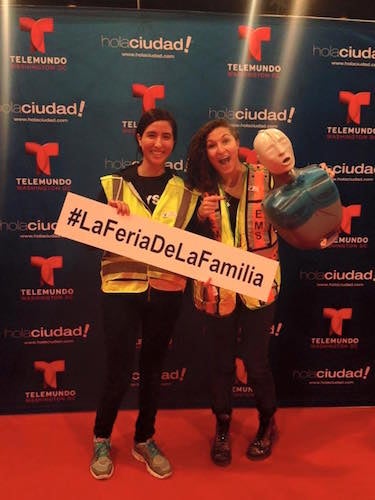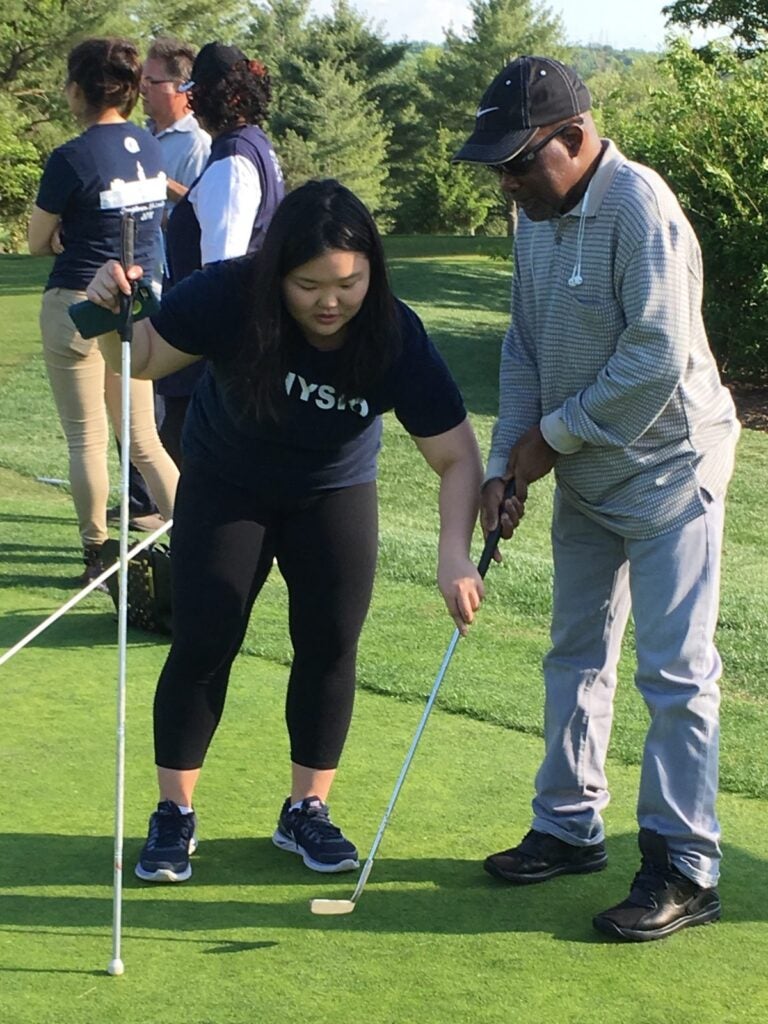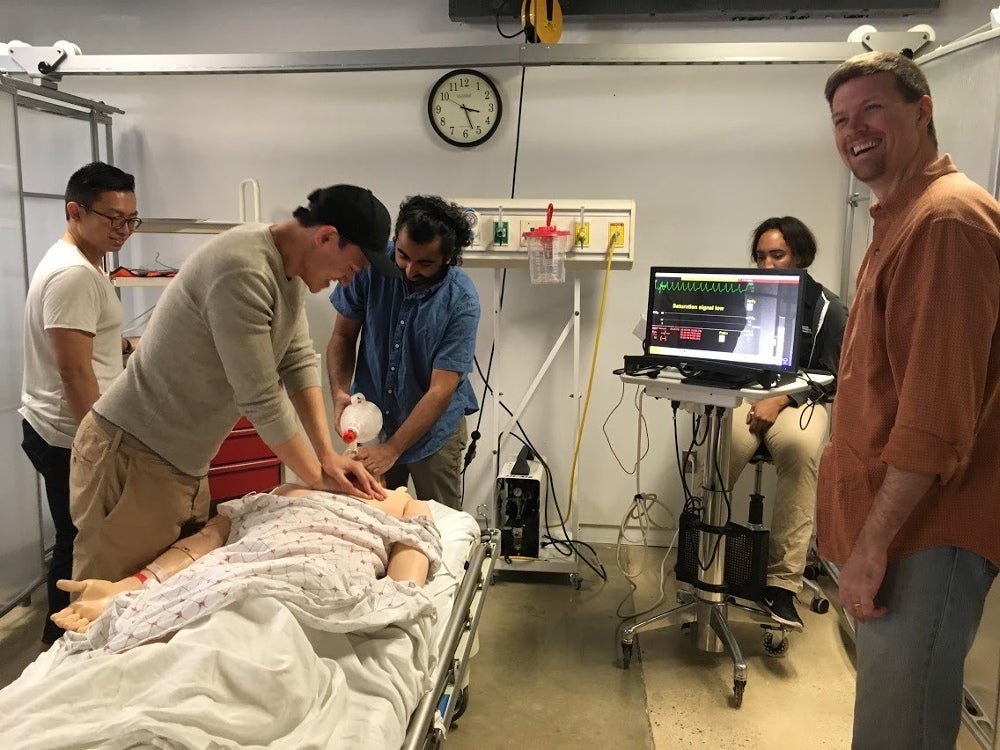 Student Reflections
MedStar Georgetown University Hospital Emergency Department observation
"This experience really brought into focus what we have learned thus far in the SMP. It honestly was, to reiterate, one of the most amazing experiences. It was that first moment where I was able to have that feeling of being a doctor. When talking to a patient I was able to predict a diagnosis, come up with a series of tests that should be ordered, and understand the pathology of the disease and why specific symptoms were present. The feeling from this experience is difficult to describe; I feel all this information is finally coming together in a significant way." – Parker
Community CPR Training
"It excites me to think that I am now equipped with the skills to help in situations where people need the assistance. I think informing as many people as possible in regards to basic life support can positively impact the community and make a huge difference." – Esther
Food and Friends
"The service at Food and Friends seems essential for the people they serve not only because they provide prepared meals and groceries, but also because they offer a sense of friendship and compassion through the door-to-door deliveries they make to their clients. I feel that all of these factors help patients address both the physical and mental challenges associated with chronic disease, and having the opportunity to visit their facility and help them do what they do was a unique opportunity that I hope I have the chance to participate in again." – J.P. 
Metro Police Ride Along
"The biggest take away from this experience is that police officers have to sift through a lot of details and zero in on the ones that matter, much like what physicians must do when they are taking a history. They also deal with a lot of different issues and be equipped to handle them all, however the scenario unfolds. This was definitely a cool experience and I am very glad I had the opportunity to do it." – Monica
SiTEL Clinical Simulations
"SiTEL's Mock Code Blue was a great opportunity to combine everything we've learned thus far in the BLS and ACLS courses. We worked in teams to interpret the EKG quickly and identify the appropriate treatment algorithms. This was by far the most involved course at SiTEL. Without a doubt, the knowledge and hands-on experience we gained have better prepared me for these challenges in the future." – Jessica
Columbia Lighthouse for the Blind
"I learned a lot during this course and experience and feel as if I really made some connections with both the students and the course instructor during our short time there. The technology helps to improve these individuals' confidence regarding their lives, moving them towards increasing levels of autonomy and functionality in their day to day lives!" – Malek
"It was amazing to see how much the program could completely change the perspective of the clients. Their loved ones said that the program completely changed them and the clients were more independent and much happier throughout the day, when they had been depressed before. It was a truly amazing experience to be able to work with these clients." – Tiffany
D.C. Fire/EMS Ride Along
"For me, the EMS Ridealong was the most informative and impactful Explorations activity that I have been on thus far. I think something that I will take with me moving forward and strive to never forget – that every patient we will some day interact with are individuals just like ourselves." – Adithya
"This experience was incredibly rewarding in the knowledge and perspectives I have gained! I am inspired to address the public health concerns I witnessed and will never forget what I have learned here." – Katie
So Others Might Eat (SOME)
"One really great aspect of the day for me was the positivity that the majority of clients at SOME had. Coming out of SOME, while my help was minuscule compared to what the organization was providing, I felt so much gratitude from everyone around me – the organizers, the clients, and the other volunteers – that it was difficult to not be in a great mood after volunteering. The work that SOME does, both through providing meals and psychiatric help to their clients, really impressed me and made me appreciate what I take for granted." – Eileen
National Federation of the Blind Annual Convention
"It was inspirational to see how people have come to terms with this disability. [The NFB chapter president] expressed that though she cannot see a rainbow, her life is filled with color. It was the positivity and how everyone was so full of life that touched me." – Ling
Kids in Action – activities for children with special needs
"During the Kids in Action boot camp session, I worked with a disabled teenager. Working with her was a very rewarding, but challenging experience. I had to think of ways to encourage her, by giving her fun activities, providing positive affirmation/encouragement, and setting small goals so that she did not get overwhelmed. I believe that learning how to adapt our communication skills to tailor each of our patients' needs is an important skill to have as a physician." – Irma
Wheel 2 Win – Wheelchair basketball tournament
"I volunteered to be the photographer for the first ever Wheel 2 Win wheelchair basketball tournament. It didn't matter if you had been confined to your wheelchair since birth, or if you had to be strapped in to prevent you from using your fully functional legs for a layup – every participant surely felt some sense of solidarity in knowing that physical handicaps are only as limiting as a person's ability to overcome them. My sore legs the next morning served as a very visceral reminder that the best kinds of interactions occur when people see eye to eye rather than looking down on or pitying the less fortunate." – David