Michael Maguire SMP'10, U Miami MD/MPH'15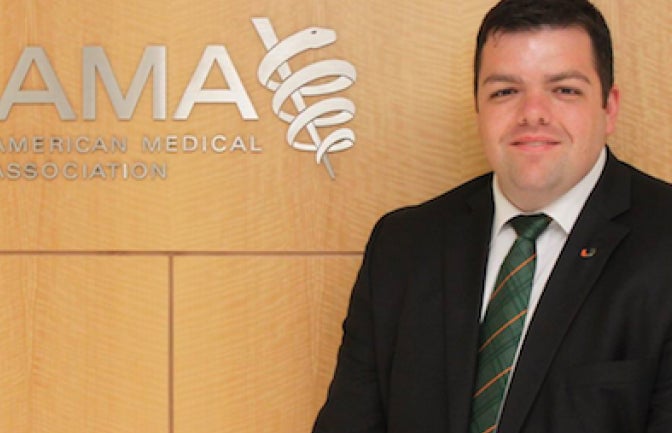 Introducing AMA Foundation Excellence in Medicine Leadership Award winner Michael Maguire.
Michael received his MS in Physiology from the SMP in 2010, and is a fourth-year medical student in the University of Miami, Miller School of Medicine's combined four-year MD/MPH program. 
His interests include primary care, global health, health policy, medical education, and administration. Since his freshman year, Michael has worked with the World Health Organization as an intern and consultant, focusing primarily on malaria control programs and strengthening health systems. 
Michael is passionately involved in UMMSM's department of community service and is responsible for developing a new student-run clinic partnership with Caridad Center caring for a largely uninsured, underserved immigrant population in Palm Beach County, Florida. 
He is interested in curriculum reform and has contributed to the creation of multiple new fourth-year rotations at UMMSM, including an elective for Medical Education and a Public Health Clerkship that is now mandatory for MD/MPH students.