Meet Sam Frenkel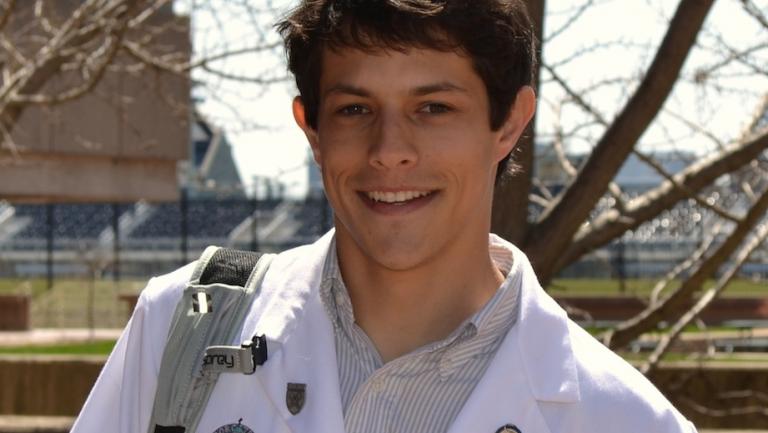 Sam graduated from the Special Master's Program (SMP'12), and is now in his third year at Georgetown School of Medicine. As the premier program of its kind in the country, SMP's challenging curriculum and thorough guidance has helped place thousands of students into Medical Schools across the nation.
---
What benefits did doing the SMP give you during your first year of medical school?
Having come to Georgetown for medical school made life during first year much easier. I had already taken a majority of the classes and gotten a good background for the other classes. But I think there are benefits no matter where you go to medical school and they extend past the first year. The more you see the information and the larger variety of ways you see it, the more will stick for you and will be easier to apply down the road. Physios at medical schools all across the country are doing really well because we have such good foundation.
What was your experience like at Georgetown?
It was exactly as promised; A difficult but fun year that, for me, culminated with acceptance to medical school. I studied and celebrated with classmates. It taught me that a career in medicine requires a balance of hard work and fun. One without the other just doesn't work.
What advice would you give current or prospective students looking to get into Medical School?
It is really easy to get lost in the day to day of trying to learn everything about everything. The best way to make sure you stay sane is to treat medical school like a job. If you really put the time in from 9-5, you can still go to dinner with friends and see a movie. And you will bond better with patients because of it. Never ignore the people around you. Doctors can't help anyone without the support of everyone around them. Those people have taught me more than I ever imagined.