Dr Jennifer Verbesey working out "MR P'S PROBLEM"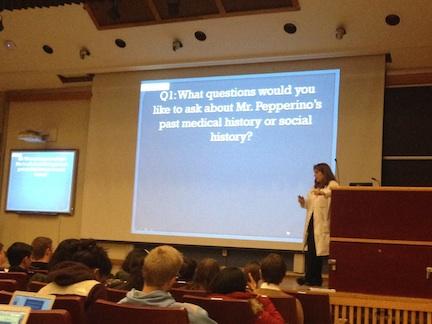 Our medical courses employ a variety of teaching modailities including progressive disclosure clinical cases. In Dr Mulroney's Gastrointestinal Module, Dr Jennifer Verbesey (a transplant surgeon at MedStar Georgetown Hospital) integrates basic science aspects to clinical presentations in her "Clinical Conundrums", soliciting lots of student input as the cases progress. Reinforcing the physiology behind disease helps us understand, retain, and apply the knowledge in the future.
This is an awesome learning environment.